Phonak Roger Pen System
Roger is the latest wireless technology from Phonak. Digital processing makes speech significantly clearer - automatically adjusting to enhance understanding and comprehension considerably, even in noisy situations.
The Roger Pen is used with miniature Roger receivers, which attach directly to hearing aids or cochlear implants. These are sold separately and come in different models.
For more information contact Connevans Limited who are specialists in dDeaf equipment.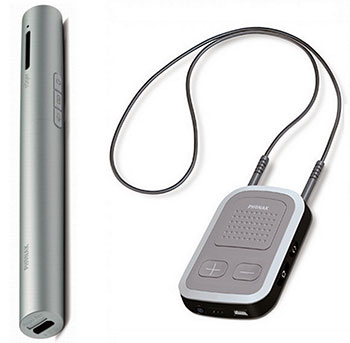 Latest News